Foodsecret - Good Food, Good For You
This was one great project.
Stage 1a, we built this custom ePOS system to work via touchscreens throughout the in-store environment. Features of the system include:
Swipe card authentication system for staff
Touch optimised interface
Easy to navigate menu categorisation and product nutritional information display
Tailor Made area where customers can build their own products and see nutritional information calculation in real-time
Custom nutritional rating algorithm
Customer loyalty card system
Discounts and Offers options
Custom tax calculation system
Payment gateway integration with YesPay
Dynamically generated receipt and Tailor Made product labels, sent to installed label printing hardware.
Technology
The system was built in PHP, with a mySQL database using the Codeigniter MVC framework.
Front end is HTML5, CSS3 and javascript, including Jquery library.
The application is served via modern web browsers (optimised for Chrome and Firefox)
We built a Flex and Adobe Air bridging application for the web app to communicate with the Chip and Pin hardware device run by desktop installed software.
Stage 1b, we built a custom administration area for the management of all aspects of the system, features include:
User management
Detailed management of raw ingredients, compound or batch recipes with nutritional information.
Management of menu categories and menu items
Management of Tailor Made menu items
Batch food label processing
Administration of Promotions
Administration of Loyalty Offers
Administration of Payment Methods
Administration of Delivery Methods
Administration of Transaction Statuses
Various Error checking scripts
Sales, Transactions and Staff Performance reporting
Productivity and Wastage calculation reporting tools
Integration with Food and Beverage Manager software for inventory reporting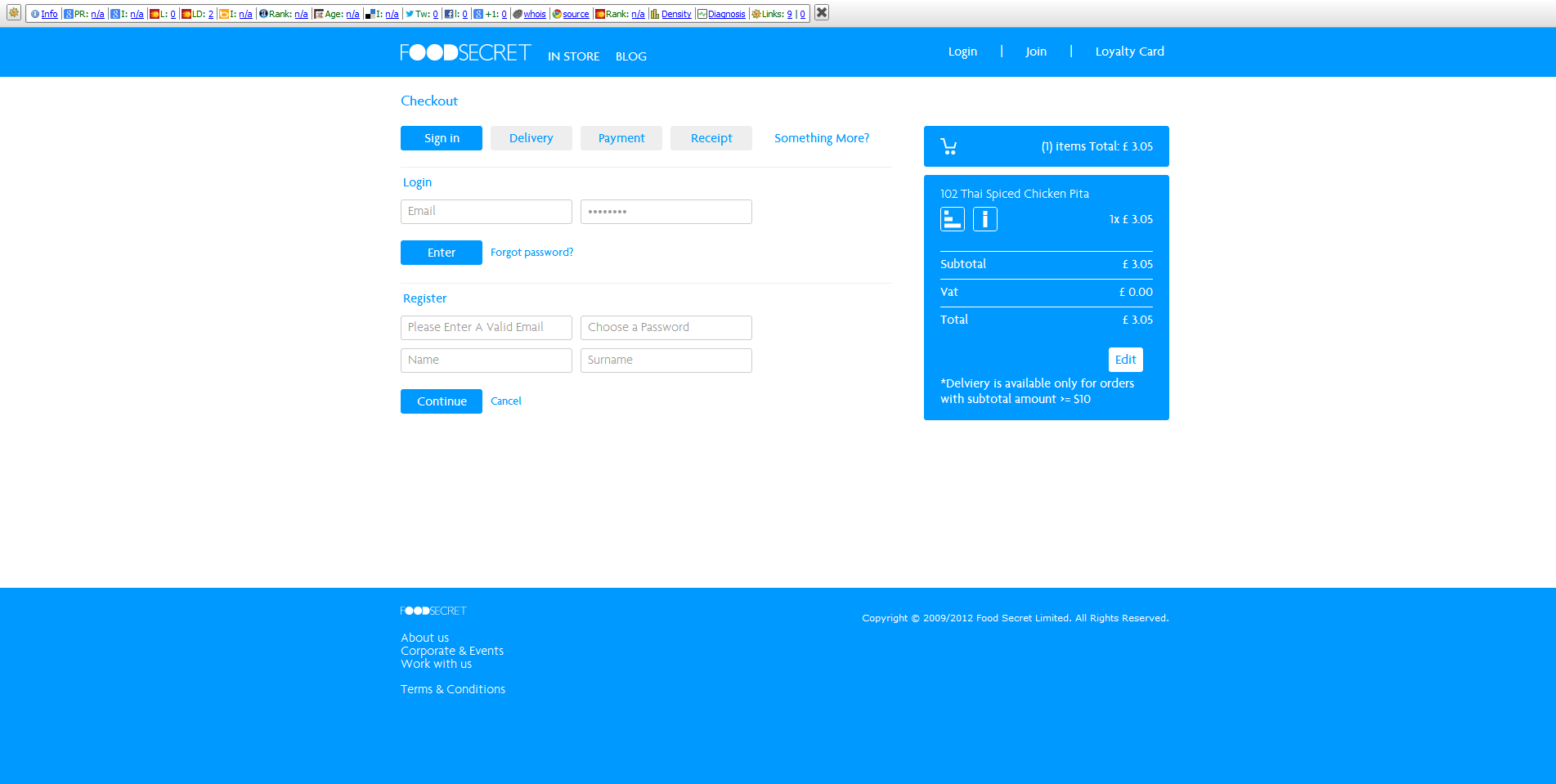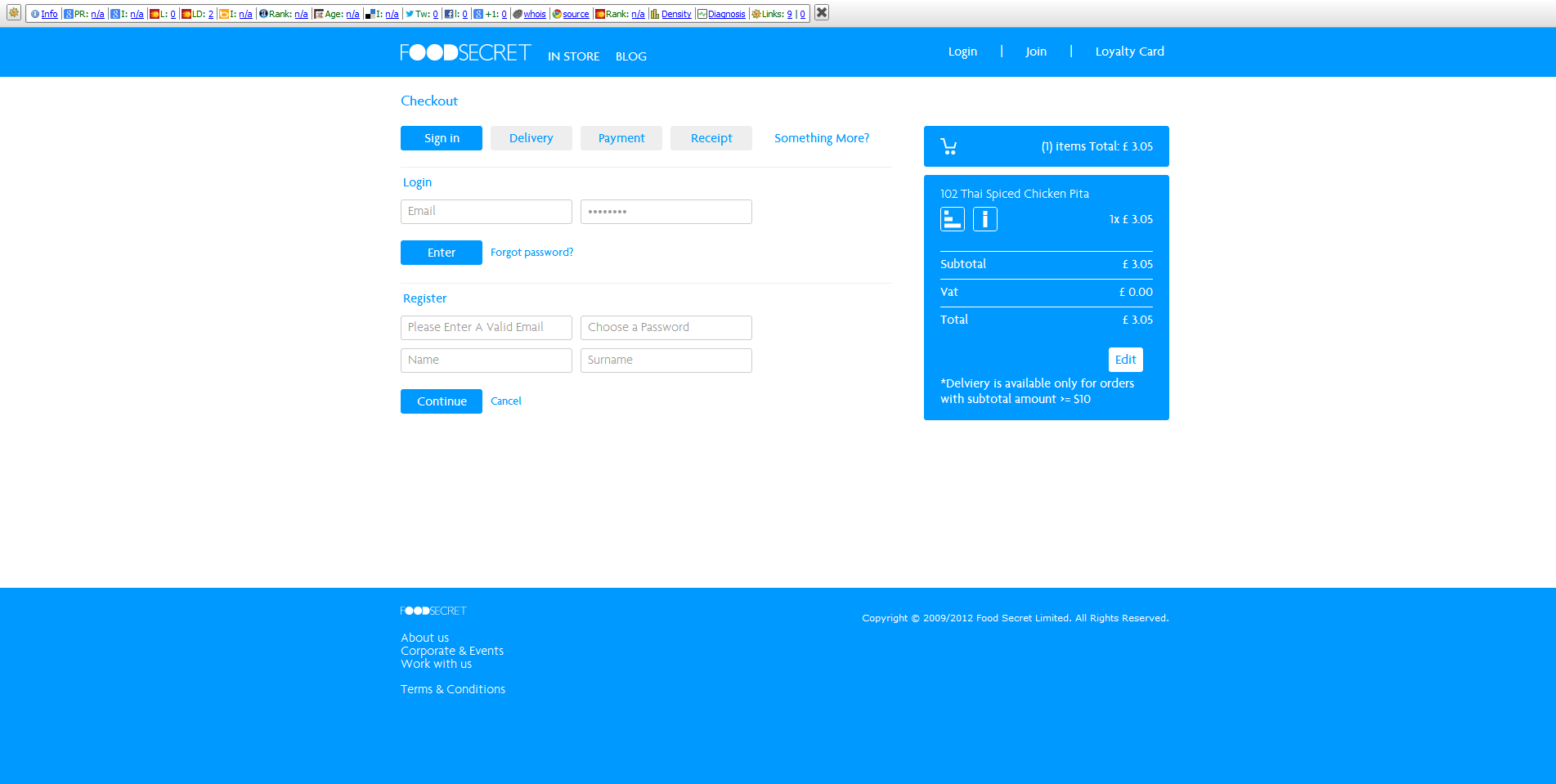 Stage 2, we built an integrated web based consumer e-store, for home and office ordering for collection or delivery.
Web based online ordering system
Store delivery algorithm based on proximity and work capacity
Integrated with till system and kitchen workflow, with notifications and reports
Algorithm based production scheduling